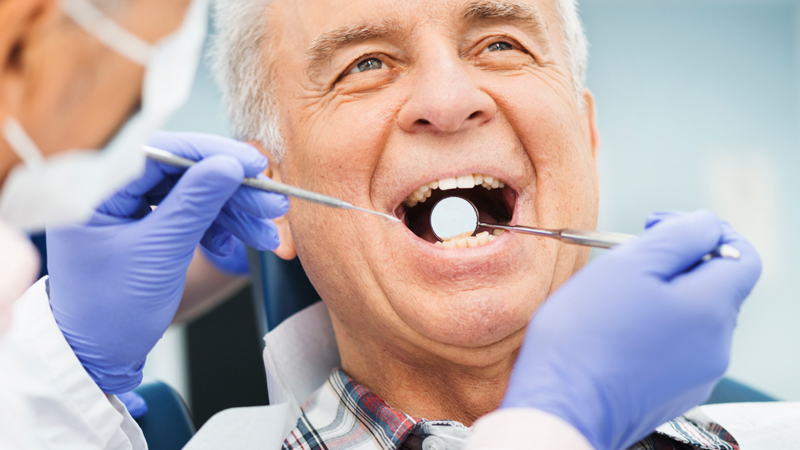 LLU School of Dentistry Student Clinics provide a complete range of dental services. These include:
Comprehensive dental exam

Comprehensive treatment plan with options
Radiographs (X-Rays) and other diagnostic images
Periodontal diagnosis
Head and neck exam
Oral cancer screening

Cleanings
Scaling and root planning
Fixed partial dentures (Bridges)
Extractions
Implant supported restorations
General Dentistry
General Dentistry addresses all facets of dental health including the prevention, diagnosis and treatment of conditions or disorders related to teeth, gums and the area surrounding the face and jaw.
General dentists are the primary care providers for all dental health needs. For more complex conditions requiring specialized treatment, patients are referred to a specialist for consultation and care.
The LLUSD General Dentistry Student Clinic
Since 1953, the Loma Linda University School of Dentistry has trained dentists under the motto, "Service is our calling." The student clinic was originally established for the hands-on training of dental students. In 1959, dental hygiene students began training at the clinic as well. Most dental conditions are treated at the General Dentistry Student Clinic, including complex cases requiring the attention of our teaching specialists.
All School of Dentistry students complete several years of undergraduate education and at least of one year of dental school education before they treat patients. The School's highly trained and experienced faculty dentists supervise student treatment of patients to ensure quality care.
Clinic Information
Location: LLU Main Campus, Prince Hall
Hours:

Monday - Thursday

8:00 a.m. to Noon
1:00 p.m. to 5:00 p.m.

Friday

Phone: