Our patient clinics and surgery center are open, treating patients, and actively exceeding necessary safety measure to keep patients, staff, and students safe.
All US Centers for Disease Control and Prevention (CDC) and American Dental Association (ADA) infection control guidelines are being followed while advanced protocols and personal protection equipment have been added to protect everyone. 
COVID-19 tests are no longer required for all patient appointments. Only patients undergoing general anesthesia will be required to complete a test within a few days of their scheduled treatment.  See below for more details. 
To make an appointment at any of our clinics or for a teledentistry appointment call 909-558-4222. 
Dental Appointments
Clinics Accepting New Patients:
Clinics Accepting Internal Patient Referrals ONLY:
Clinics With No Appointment Availability (please check back later):
When scheduling an appointment, each patient will be asked a series of pre-screening questions over the phone.
Patients scheduled for treatment at the Koppel Special Care Dentistry Surgery Center will enter through Entrance 4. Patients being seen in the Pediatric Dentistry Clinic will use Entrance 5. All other patients being seen in a Prince Hall dentistry clinic will enter through the main lobby entrance. (See diagram).
Patients will be asked a series of screening questions before entering the lobby, have their temperature taken, and receive a wristband.  Anyone entering the building must wear a mask.  If needed, a complimentary mask will be provided.
Visitor Restrictions
At this time only scheduled patients are allowed to enter the building.  All minor patients must be accompanied by a parent or legal guardian.  If the patient is undergoing general anesthesia, their driver may also accompany them to the clinic.
Emergency Dental Care
We prefer all emergency dental patients to begin their care with a teledentistry appointment.  This allows us to evaluate your needs, determine treatment options, and schedule pre-appointment radiology when required.
COVID-19 Testing for Patients Requiring General Anesthesia
Patients undergoing surgery or procedures that will require general anesthesia will be tested for COVID-19 a few days before their scheduled treatment.  When scheduling an appointment, call center representatives will be able to provide the latest information regarding testing locations and requirements. If a patient receives a positive COVID-19 test result their appointment will need to be rescheduled after they are symptom free for at least 12 days.
---
If you have any of the following symptoms, please contact your local primary care physician for health clearance before coming to any of the School of Dentistry Clinics.
Fever (A temperature greater than 100°F)
Chills
Shortness of breath
Not feeling well or muscle aches
Fatigue
Headache
Loss of taste or smell
Sneezing and/or runny nose
Sore throat and/or coughing
Gastrointestinal symptoms
Coronavirus 2019 (COVID-19) - Condition Information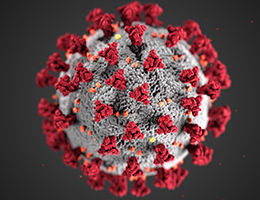 Loma Linda University is committed to keeping you updated on new coronavirus developments as they affect our campus community.
Learn More