Periodontic Clinic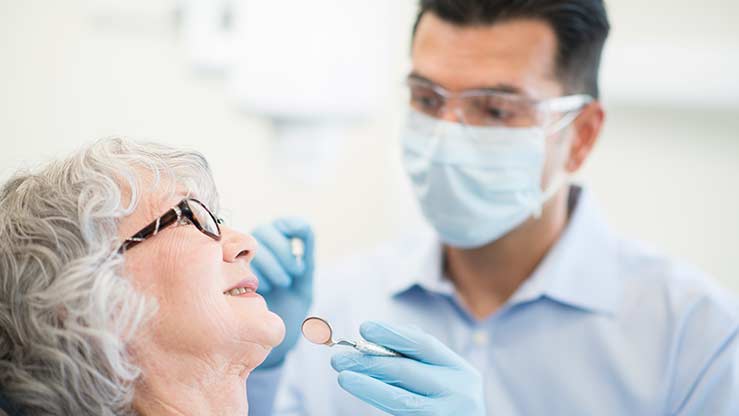 Periodontics is the practice of dentistry especially concerned with the tissues that surround the teeth, including the gums and jaw. These tissues support the teeth, keep them in place and supply the teeth with nutrients. The health of these tissues is essential to overall oral health.
Periodontal services include:
Periodontal diagnosis and treatment planning
Scaling and root planing
Periodontal plastic surgery
Osseous surgical re-contouring of alveolar bone surrounding teeth
Extraction site preservation
Alveolar ridge augmentation for implant, prosthetic and aesthetic concerns
Maxillary sinus elevation for placement of dental implants
Dental implant diagnosis, treatment planning and placement
At the Periodontic Clinic, you will be seen by dentist pursuing advanced training in periodontics.
Clinic Information
Referrals
You must have a referral from a dentist to be seen in this clinic.
Contact Information
LLUSD - Prince Hall
11092 Anderson Street
Entrance 3
Loma Linda, California 92350
Phone: 909-558-4617