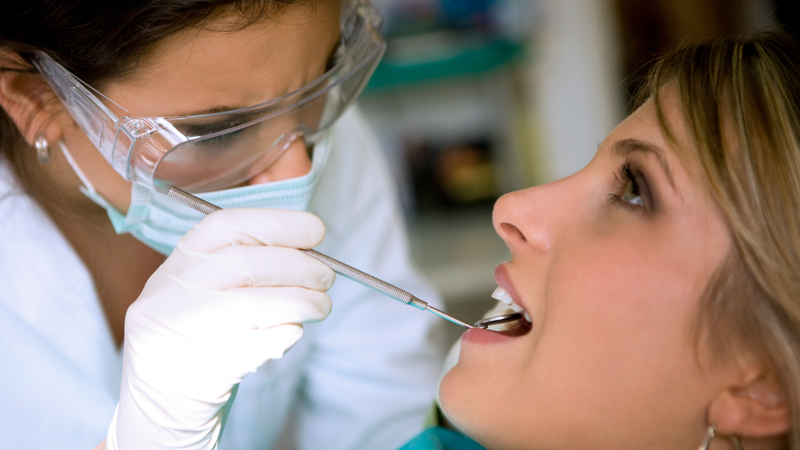 LLU Dental Hygiene Student Clinics provide a comprehensive dental screening to evaluate your overall oral health. This process includes x-rays, periodontal screening, a dental exam and the following preventive care:
Dental Hygiene
Dental hygiene is the science concerned with the preservation of oral health. Dental hygienists are part of an oral health team that provides expertise in the recognition, prevention, treatment and management of oral disease.
While a dentist can perform dental hygiene procedures and assessments, they are most commonly the responsibility of dental hygienists who are state licensed oral health professionals.
In addition to providing cleanings and comprehensive dental screenings, dental hygienists are trained to provide the following services:
Gingivitis treatment
Periodontal disease therapy
Oral health and cavity prevention education
Tooth brushing
Flossing
Implant and orthodontic care
Tobacco and nutritional assessments
Pain control
Clinic Information
Following an initial exam from a licensed dentist, patients at the School's Dental Hygiene Student Clinic may seek treatment directly—without a referral.
Dental hygiene patient screening events are held throughout the year and announced in various public media. Join us at one of our community patient screening events or contact us today.
Contact Information
Location:
Hours:

Main clinic

Monday - Thursday: 8 a.m. - 3 p.m.
Friday: 8 a.m. - Noon

Phone: