Coronavirus: Dental Clinic Updates
YOUR SAFETY COMES FIRST
We know your dentistry needs are not waiting for the COVID-19 pandemic to pass.
LLU School of Dentistry's clinics and surgery center are now open for regular patient appointments. We continue to exceed all US Centers for Disease Control and Prevention (CDC) and American Dental Association (ADA) infection control guidelines and have added advanced protocols and personal protection equipment to ensure the safety of our patients, providers, and staff.
To make an appointment:
Call LLU School of Dentistry at 909-558-4222 to make an appointment to be seen at any of the School's clinics.
During the COVID-19 pandemic—with the exception of emergency appointments (see below)—a dental appointment requires a pre-appointment COVID-19 test.
The School of Dentistry call center will help patients make both appointments: one with a dental provider and one—a day earlier—for a COVID-19 test.
COVID-19 testing
All scheduled dental patients must be tested for COVID-19 within 24 hours before their dental appointment.
COVID-19 testing must be completed at Faculty Medical Clinics COVID-19 Testing Site, 1776 W. Park Avenue, Redlands, California, one day in advance of your appointments.
Once tested, patients must self-quarantine for the remainder of that day and until their appointment the next day. This is to minimize exposure opportunities for the virus between the test and the dental appointment.
COVID-19 test results will be available before a scheduled appointment in the MyDentalChart patient portal. Patients may also contact the call center for your results 24 hours after your test has been completed.
If a patient's COVID-19 test is negative the scheduled dental treatment will be provided.
If a patient's COVID-19 test is positive it will be necessary to reschedule after the patient has tested negative for the COVID-19 virus.
Patients will not be charged any out of pocket fees for the COVID-19 test.
Dental appointments
LLU School of Dentistry will call patients before each appointment and ask some screening questions.
All scheduled patients will enter the School of Dentistry through the School's main lobby entrance (See diagram).
Upon entering the building patients will be asked some screening questions, have their temperature taken, and receive a wrist band. Patients will then be escorted to a designated waiting area.
Appointments will be managed to implement social distancing between patients. That may mean fewer appointment scheduling options.
Hand sanitizer is available for patient use throughout the clinic.
Waiting rooms no longer offer magazines, books, or toys since those items are difficult to clean and disinfect.
Clinic Hours
Monday - Thursday
8 a.m. - 12 p.m.
1 p.m. - 5 p.m.
Friday
8 am - 4 pm
---
*All patients must wear a mask. If you do not have a mask, you will be provided a mask.
If you have any of the following symptoms, please contact your local primary care physician for health clearance before coming to any of the School of Dentistry Clinics.
Fever (Temp > 37.8°C/100.0°F)
Chills
Shortness of breath
Sore throat
Runny nose
Not feeling well
Fatigue
Muscle aches
Headache
Loss of taste or smell
Sneezing
Coughing
Gastrointestinal symptoms such as: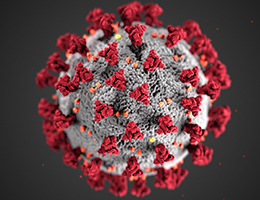 Loma Linda University is committed to keeping you updated on new coronavirus developments as they affect our campus community.
---